Computational Pathology : from computer aided diagnosis to a new generation of biomarkers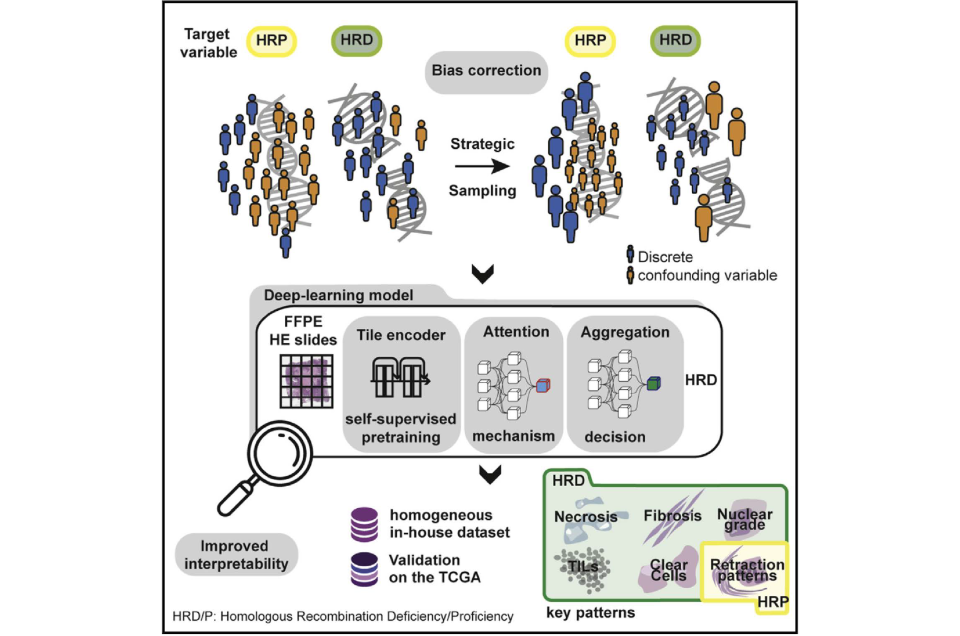 Deep learning is a powerful tool for biomedical image analysis and digital pathology. It can assist in disease diagnosis, outcome or genomic signature predictions.
In this work, we develop an algorithm that can predict the genomic scar HRD from istopathological images. We also show that such machine learning models can facilitate the identification of new phenotypes associated with a disease: they can extract novel biomarkers from the images and enhance the understanding of the underlying biology.

Contacts : Tristan Lazard |Guillaume Bataillon | Peter Naylor | Tatiana Popova | Francçois-Clément Bidard | Dominique Stoppa-Lyonnet | Marc-Henri Stern |Etienne Decencière | Thomas Walter | Anne Vincent-Salomon
Centre : CMM
Partenaire : Institut Curie